I recently had the pleasure of attending two Shadows Over Innistrad pre-releases, the newest set for Magic: the Gathering. For those not in the know, the format of a pre-release event is always Sealed Deck. This means each player opened 6 packs of the new set (+1 random rare promo card) and constructed a 40 card deck using only those cards and basic lands provided by the shop.
There were some memorable back-and-forths, dramatic blow-outs, and weaselly under-performer cards. Here are some of the mental notes I took as I played, in the time-honored tradition of The Good, The Bad, and The Ugly.
Note that I'm only mentioning cards with which I had personal experience.
THE GOOD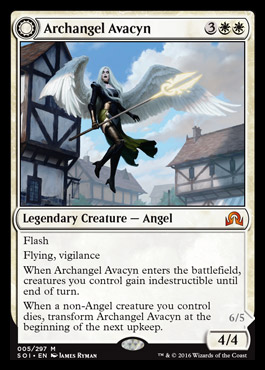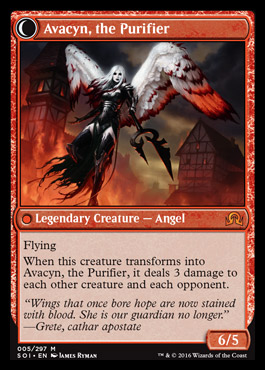 I didn't even open any copies of
Archangel Avacyn
, but I played against a few and I am pretty sure that this card is good. Look at the text box on that thing! It's going to take you a solid minute just to read everything on both sides and absorb the information. You can be certain that well-running decks the country over were particularly likely to be packing a copy of Avacyn.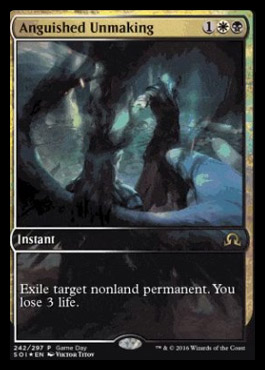 THE BAD
THE UGLY